Find a different pairing
Pinot Bianco
This dry white wine is produced in the northern regions of Italy - Veneto, Friuli Venezia Giulia and Alto Adige. It is quite light bodied but has bright acidity and a complex palate that is fruity with noticeable minerality. Outside Italy, Pinot Bianco is known as Pinot Blanc. These are the same grape varietal. However, regional, geographic, and winemaking style differences lead to different results in the final wine depending on where it is produced and how it is made. Pinot Bianco produced in Italy tends to be lighter and crisper and does not usually see time in oak.
regions:
Veneto, Friuli Venezia Giulia, Alto Adige
Pinot Bianco has bright acidity but also a characteristic creamy texture. This combination makes it a perfect match for pasta dishes made with gorgonzola. Italian Pinot Bianco tends to have pear, peach, raw almond and lemon zest flavours with granite-like minerality. We recommend serving cold and enjoying young.
nals margreid 'sirmian' pinot bianco
We recommend the Nals Margreid 'Sirmian' Pinot Bianco if you're looking to try a Pinto Bianco with your next bowl of pasta with gorgonzola sauce. This is a single vineyard Pinot Bianco from Alto Adige producer Nals Margreid. The vineyard is located near the Austrian border. This wine has the characteristic creamy texture of Pinto Bianco as well as the fruity palate with complexity due to its minerality and acidity. This wine works very well with a flavorful cheese such as gorgonzola.
Serves: 4
Cooks time: 15 minutes
Difficulty: Easy
Serves: 3
Cooks time: 1 hour
Difficulty: Easy
Serves: 4
Cooks time: 25 minutes
Difficulty: Easy
Pasta delivered to your door
Fresh Pasta Recipe Boxes
From unbeatable classics like ragù alla bolognese to coastal delicacies and fresh takes on old favourites, we offer a range of heavenly pasta dishes on our weekly menu. All of our fresh pasta, sauces and garnishes are delivered across the UK and can be prepared at home in minutes.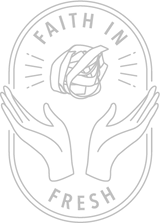 LOVE IT. UNASHAMEDLY TOP-END.
PRUE LEITH
C.B.E. & GBBO JUDGE