Find a different pairing
Trento
This sparkling white wine coming from, as the name suggests, Trentino-Alto Adige is produced using several grape varieties: Chardonnay, Pinot Noir, Pinot Meunier and Pinot Blanc. The first two are the most commonly grown in the region for Trento sparkling wine, and the Pinot Noir grape is used to make a rosé sparkling wine. The Trento we're focusing on for our pairing is a dry sparkling wine with high acidity and lovely citrus and fruity notes.
grape:
Chardonnay, Pinot Noir, Pinot Meunier, Pinot Blanc
regions:
Trentino-Alto Adige
The strong fruity notes in Trento, including citrus, yellow apple and white cherry, make it a perfect pairing for a lemony pasta dish. In addition, hints of almond and toast are present due to the winemaking process. These help to round out the wine and help it to hold up to the flavours of your dish. The bright acidity characteristic of Trento is also perfect for balancing creamy pasta dishes.
trento doc altemasi millesimato brut cavit
This sparkling white has a straw yellow colour with a fruity and citrusy aroma that is reflected on the palate. Altemasi focuses on producing sparkling wines in the Método Classico tradition, where the second fermentation happens in the bottle. This leads to a truly unique and delicious wine.
Serves: 4
Cooks time: 20 minutes
Difficulty: Medium
Serves: 3-4
Cooks time: 10 minutes
Difficulty: Easy
Serves: 2
Cooks time: 10 minutes
Difficulty: Easy
Pasta delivered to your door
Fresh Pasta Recipe Boxes
From unbeatable classics like ragù alla bolognese to coastal delicacies and fresh takes on old favourites, we offer a range of heavenly pasta dishes on our weekly menu. All of our fresh pasta, sauces and garnishes are delivered across the UK and can be prepared at home in minutes.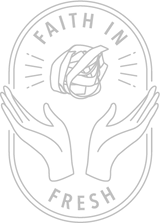 LOVE IT. UNASHAMEDLY TOP-END.
PRUE LEITH
C.B.E. & GBBO JUDGE