Host In Style
Founded by Giovanni Alessi 100 years ago in Lake Orta, in the northwestern region of Piedmont, Alessi is renowned worldwide for producing icons of contemporary design.
Together with the leading Italian Design Factory, we are proud to present this exclusive range of pasta plating tools – a trio of Alessi utensils in beautiful rose gold designed to empower hosts to serve up perfectly plated pasta the Italian way.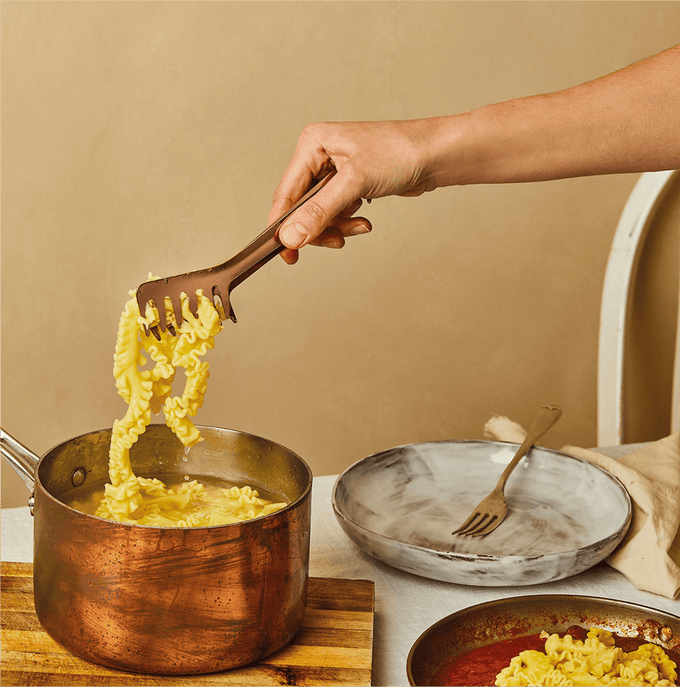 "Alessi was founded in 1921. Since then, the company has been designing products which embed a unique combination of quality, functionality, sustainability and emotion."
Alberto Alessi
"I started Pasta Evangelists to celebrate Italian craftsmanship so working with Alessi is a dream come true. I especially love how this bespoke range of tools has been specially customised in rose gold PVD to evoke our signature terracotta tint - the result is really something special."
ALESSANDRO SAVELLI