Find a different pairing
Vernaccia di San Gimignano
Vernaccia di San Gimignano comes from, as the name suggests, San Gimignano in the Province of Siena in Tuscany. This dry white wine has a pleasant medium-light body with moderate acidity. Made with the Vernaccia grape, the vineyards around San Gimignano are planted in sandstone soil. This produces a wine that is with crisp acidity and slight bitterness on the finish. While Vernaccia di San Gimignano traditionally wa quite a simple wine, recently aging in oak barrels has become more popular in production of this wine, leading to a greater complexity and roundness in the finished wine.
Vernaccia di San Gimignano tends to be golden in colour and is characterised by floral and mineral notes. This combination pairs well with white fish such as cod as the minerality pairs with the flavour of fish. Additionally, herby and savoury flavours match well with San Gimignano so this wine will pair well with a variety of cod-based pasta sauce. On the palate, Vernaccia di San Gimignano has notes of apple, pear, and lemon along with a slight saltiness. We recommend chilling before serving alongside your cod pasta dish.
cantine guidi vernaccia di san gimignano
If you want to give Vernaccia di San Gimignano a try with your next plate of cod pasta, we recommend Cantine Guidi Vernaccia di San Gimignano. This wine is made with 100% Vernaccia grapes. The Cantine Guidi produces this wine in the new tradition with vinification in temperature controlled steel tanks while honouring the traditional feature of this wine - such as a balance between acidity and minerality on the palate and aging in bottle prior to release.
Serves: 4
Cooks time: 75 minutes from scratch
Difficulty: Medium
Serves: 4
Cooks time: 75 minutes from scratch
Difficulty: Medium
Serves: 4
Cooks time: 20 minutes
Difficulty: Easy
Pasta delivered to your door
Fresh Pasta Recipe Boxes
From unbeatable classics like ragù alla bolognese to coastal delicacies and fresh takes on old favourites, we offer a range of heavenly pasta dishes on our weekly menu. All of our fresh pasta, sauces and garnishes are delivered across the UK and can be prepared at home in minutes.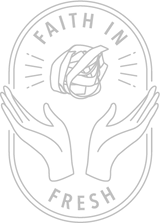 LOVE IT. UNASHAMEDLY TOP-END.
PRUE LEITH
C.B.E. & GBBO JUDGE