Find a different pairing
Trebbiano
This white wine is produced in Abruzzo as well as a variety of other Italian regions. Trebbiano grapes are actually used more commonly in the production of brandy and balsamic vinegar. Trebbiano wine tends to be on the lighter side and it is definitely best consumed when young as it does not age well. As Trebbiano is found in many regions of Italy, we do recommend looking for a Trebbiano d'Abruzzo as these do tend to be a bit more interesting. Also, Trebbiano grapes grown in other regions are often used in white blends so will not be labelled Trebbiano.
regions:
Abruzzo and other regions
Trebbiano, especially Trebbiano d'Abruzzo, is a fruity and light wine with bright acidity. It pairs very well with Italian aged cheeses, making it a great match for Pecorino pasta dishes such as Cacio e Pepe. The acidity will balance out the creaminess of a cheesy pasta very well. For flavours, this wine has white peach, lemon and green apple notes and, on occasion, a slight hint of basil. Open young and serve chilled for a delightful pairing for your Pecorino pasta.
altopiano trebbiano d'abruzzo
If you're searching for a Trebbiano to try with your next Cacio e Pepe dinner, we highly recommend seeking out Altopiano Trebbiano d'Abruzzo. This Trebbiano is produced in Abruzzo, as the name suggests. It has very bright citrus flavours and a crisp finish. The wine doesn't see any time on oak so this wine is a very clean expression of the Trebbiano grape. Try to get the latest vintage of this wine as we recommend enjoying this wine young.
Serves: 4
Cooks time: 10 minutes
Difficulty: Easy
Serves: 2
Cooks time: 20 minutes
Difficulty: Easy
Serves: 4
Cooks time: 90 minutes from scratch
Difficulty: Medium
Pasta delivered to your door
Fresh Pasta Recipe Boxes
From unbeatable classics like ragù alla bolognese to coastal delicacies and fresh takes on old favourites, we offer a range of heavenly pasta dishes on our weekly menu. All of our fresh pasta, sauces and garnishes are delivered across the UK and can be prepared at home in minutes.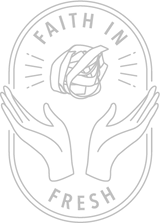 LOVE IT. UNASHAMEDLY TOP-END.
PRUE LEITH
C.B.E. & GBBO JUDGE