Find a different pairing
Vermentino
Vermentino is a medium-light bodied wine that is commonly grown on the island of Sardinia. Vermentino is a complex wine but is still relatively unknown. As such, you can find very delicious and high quality Vermentino wines at great prices. This wine tends to have bright acidity, citrusy notes on the palate and a slightly oily texture. Vermentino is often compared to Sauvignon Blanc. Therefore, if you're a fan of Sauvignon Blanc, we highly recommend trying Vermentino.
regions:
Sardinia, Tuscany, Liguria, Umbria
Vermentino is an excellent pairing with herbal and savoury pasta dishes. The citrus and green apple notes complement herbal flavours while the slightly nutty characteristics add a layer of complexity. Some Vermentino wines have moderate minerality and a hint of saltiness, which complement herbal flavours.
argiolas costamolino vermentino di sardegna
If you're looking for the perfect Vermentino to try, we suggest Argiolas Costamolino Vermentino di Sardegna from the Argiolas Winery in Sardinia. This wine is greenish yellow in colour with citrusy aromas. There is also a hint of honey and tropical fruits on the nose. It has bright acidity and a zesty character on the palate.
Serves: 4
Cooks time: Miscellaneous
Difficulty: Easy
Serves: 4
Cooks time: 90 minutes from scratch
Difficulty: Medium
Serves: 4
Cooks time: 2 hours 20 minutes
Difficulty: Medium
Pasta delivered to your door
Fresh Pasta Recipe Boxes
From unbeatable classics like ragù alla bolognese to coastal delicacies and fresh takes on old favourites, we offer a range of heavenly pasta dishes on our weekly menu. All of our fresh pasta, sauces and garnishes are delivered across the UK and can be prepared at home in minutes.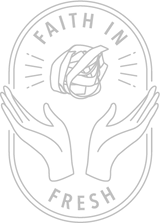 LOVE IT. UNASHAMEDLY TOP-END.
PRUE LEITH
C.B.E. & GBBO JUDGE