Find a different pairing
Verdicchio
This slightly off-dry, light-bodied white wine is primarily grown in the Marche region of Italy. I has a slight oily texture which coats the mouth in a pleasant way that is balanced out with the wine's medium to high acidity. It is best enjoyed young. We recommend consuming within 3 years or so; although, some of the more complex Verdicchio wines can be aged. Check with your local wine store for when is best to consume your Verdicchio.
Verdicchio with its bright acidity and characteristic peach and lemon notes with a distinct minerality and a finish of bitter almond. This will pair beautifully with flavourful truffle dishes. The slightly oily texture of Verdicchio will also pair well with the decadence of most truffle pasta dishes. Be sure to serve chilled as this will allow the wine to present at its best.
verdicchio dei castelli di jesi classico
Pontemagno's Verdicchio dei Castelli di Jesi Classico is a great Verdicchio to try. It is produced in the hills behind Ancona in the region of Marche in central Italy. It is best enjoyed immediately as this Verdicchio doesn't lend itself to aging. The Pontemagno winery was founded in 1955. In addition to the Verdicchio dei Casttelli di Jesi Classico, they produce sparkling wines.
Serves: 4
Cooks time: 10 minutes
Difficulty: Medium
Serves: 4
Cooks time: 10 minutes
Difficulty: Medium
Serves: 4
Cooks time: 15 minutes
Difficulty: Easy
Pasta delivered to your door
Fresh Pasta Recipe Boxes
From unbeatable classics like ragù alla bolognese to coastal delicacies and fresh takes on old favourites, we offer a range of heavenly pasta dishes on our weekly menu. All of our fresh pasta, sauces and garnishes are delivered across the UK and can be prepared at home in minutes.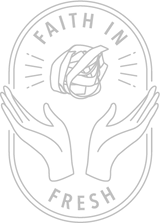 LOVE IT. UNASHAMEDLY TOP-END.
PRUE LEITH
C.B.E. & GBBO JUDGE