Find a different pairing
Sangiovese
Sangiovese is a dry, medium-full bodied red wine made with, as the name suggests, the Sangiovese grape. It is produced in Tuscany where Sangiovese is a commonly grown grape as it's also used in other Tuscan wines, such as Chianti Classico. Sangiovese tends to be a deep red-purple colour.
Sangiovese is a bold wine that characteristically has medium-high acidity and moderate tannins. The fat content of sausage will help to match the tannins in this wine. Sangiovese tends to have tart cherry, plum, fig, roasted tomato, and espresso flavours. This flavourful wine will pair well with a dish with a bit of heat.
villa antinori rosso
Antinori is a well-known name in Italian wine (the family has been making wine for over 600 years) and their Villa Antinori Rosso does not disappoint. This is a great example of a Tuscan red featuring Sangiovese grapes. It has balanced tannins and acidity with dark fruit and oaky notes. It will be delightful with a rich 'nduja sausage dish.
Serves: 4
Cooks time: 40 minutes
Difficulty: Easy
Serves: 4
Cooks time: 70 minutes from scratch
Difficulty: Easy
Serves: 4
Cooks time: 90 minutes from scratch
Difficulty: Easy
Pasta delivered to your door
Fresh Pasta Recipe Boxes
From unbeatable classics like ragù alla bolognese to coastal delicacies and fresh takes on old favourites, we offer a range of heavenly pasta dishes on our weekly menu. All of our fresh pasta, sauces and garnishes are delivered across the UK and can be prepared at home in minutes.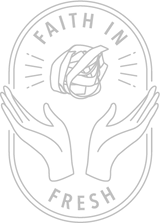 LOVE IT. UNASHAMEDLY TOP-END.
PRUE LEITH
C.B.E. & GBBO JUDGE