Find a different pairing
Prosecco
Prosecco is one of the most popular wines coming from Italy. Its light, refreshing nature, fruity flavour, and affordable price tag (compared to Champagne) all explain its seemingly sudden rise in popularity and takeover of the affordable sparkling wine segment. However, don't let this dismiss Prosecco as just an aperitivo sipping wine. We recommend enjoying Prosecco during your meal as well, especially if you've managed to find a more complex Prosecco. Prosecco is produced in Veneto, with the region of Valdobbiadene within Veneto yielding the highest quality Prosecco wines.
grape:
Glera, Chardonnay, Pinot Bianco, Pinot Grigio
This light, bubbly wine with bright acidity and citrus and floral notes is perfect to pair with your sundried tomato or pepper pesto pasta dish. The acidity in the Prosecco will match acidity from the tomato. Additionally, the light bubbles will complement any richness in your pasta dish.
bisol prosecco valdobbiadene brut crede
We recommend Bisol Prosecco Valdobbiadene Brut Crede as it is a DOCG certified Prosecco from the Valdobbiadene region in Veneto. It is made with Glera, Pinot Bianco and Verdiso grapes, with Glera being the primary grape at 85%. The Bisol family has been producing wine for centuries, making them experts in Prosecco. This Prosecco is deliciously citrusy and fruity with bright acidity and a lively fizz.
tomato or red pepper pesto Pasta Recipes
Serves: 4
Cooks time: 40 minutes
Difficulty: Easy
Serves: 4
Cooks time: 40 minutes
Difficulty: Easy
Serves: 4
Cooks time: 40 minutes
Difficulty: Easy
Pasta delivered to your door
Fresh Pasta Recipe Boxes
From unbeatable classics like ragù alla bolognese to coastal delicacies and fresh takes on old favourites, we offer a range of heavenly pasta dishes on our weekly menu. All of our fresh pasta, sauces and garnishes are delivered across the UK and can be prepared at home in minutes.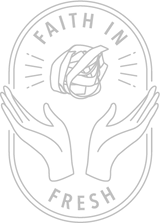 LOVE IT. UNASHAMEDLY TOP-END.
PRUE LEITH
C.B.E. & GBBO JUDGE