Find a different pairing
Primitivo
Italian Primitivo wines almost exclusively come from Puglia, where Primitivo is the second most planted grape after Negroamaro. Primitivo is known as Zinfandel outside of Italy, where it is mostly found in California. Interestingly, the Primitivo grape originated in Croatia. Puglia's climate, with hot weather, nearly constant sunshine and cooling sea breezes, forms the perfect growing conditions for Primitivo.
grape:
Primitivo/Zinfandel
This wine is characteristically medium- to full-bodied with moderate tannins and moderate acidity. This makes it an easy drinking wine and one that pairs easily with a variety of foods. We recommend it for pairing with spicy tomato pasta sauces as it will hold up to these dishes without overwhelming any subtle flavours. It will complement the spiciness without competing with it. Additionally, the red berry (raspberry and blackberry), licorice, cinnamon and tobacco notes traditionally found in Primitivo wines will complement a spicy tomato pasta that might have other spices or some acidity.
2019 pillastro primitivo
If you're seeking a Primitivo, why not try the 2019 Pillastro Primitivo? This Pugliese Primitivo checks all the boxes, with the traditional berry fruit aroma and flavours as well as a hint of cinnamon and vanilla. It has moderate tannins and moderate acidity and a delicious, velvety smooth texture which we're certain you'll enjoy with a hearty bowl of pasta tossed in a spicy tomato sauce.
spicy tomato Pasta Recipes
Serves: 4
Cooks time: 70 minutes
Difficulty: Easy
Serves: 4
Cooks time: Miscellaneous
Difficulty: Easy
Serves: 2
Cooks time: 30 minutes
Difficulty: Easy
Pasta delivered to your door
Fresh Pasta Recipe Boxes
From unbeatable classics like ragù alla bolognese to coastal delicacies and fresh takes on old favourites, we offer a range of heavenly pasta dishes on our weekly menu. All of our fresh pasta, sauces and garnishes are delivered across the UK and can be prepared at home in minutes.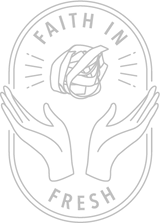 LOVE IT. UNASHAMEDLY TOP-END.
PRUE LEITH
C.B.E. & GBBO JUDGE