Find a different pairing
Pinot Nero
Pinot Nero is produced in a variety of northern Italian regions, including Lombardy, Friuli-Venezia Giulia, Trentino-Alto Adige and Tuscany. The Pinot Nero grape, known as Pinot Noir outside Italy, belongs to the family of grape varietals including Pinot Bianco and Pinot Grigio. While Pinot Nero is commonly used in the production of sparkling wines and champagne, it is also made into a red varietal wine, which tends to be quite fruity with mild tannins and bright acidity.
regions:
Lombardy, Friuli-Venezia Giulia, Trentino-Alto Adige, Tuscany
Pinot Nero is a wine that is lighter in colour with mild tannic structure but bright acidity. Overall, Pinot Nero is known as a very fruity wine, with berry and floral notes that develop greater complexity as the wine is aged. Older Pinot Nero wines develop spice notes along with tobacco and leather. This complexity will pair well with a savoury and earthy mushroom pasta dish. Also, the lighter tannic nature of Pinot Nero is perfect to not overpower the flavours in your pasta dish.
franz haas pinot nero
If you're seeking a Pinot Nero , why not try the Franz Haas Pinot Nero from Alto Adige? This wine comes from vineyards in Pinzano and Gleno in the Montagna area in the province of Bolzano. This Pinot Nero has the characteristic black fruit notes with black cherry and raspberry both prominent on the palate. In addition, there are slight spice notes with cloves and cinnamon.
Serves: 4
Cooks time: 50 minutes
Difficulty: Easy
Serves: 4
Cooks time: 85 minutes from scratch
Difficulty: Medium
Serves: 4
Cooks time: 2 hours 5 minutes
Difficulty: Medium
Pasta delivered to your door
Fresh Pasta Recipe Boxes
From unbeatable classics like ragù alla bolognese to coastal delicacies and fresh takes on old favourites, we offer a range of heavenly pasta dishes on our weekly menu. All of our fresh pasta, sauces and garnishes are delivered across the UK and can be prepared at home in minutes.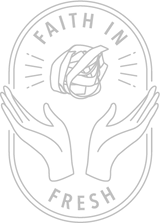 LOVE IT. UNASHAMEDLY TOP-END.
PRUE LEITH
C.B.E. & GBBO JUDGE