Find a different pairing
Pigato
Pigato comes from Liguria, otherwise known as the Italian Riviera. It is an aromatic wine with plentiful fruit. Interestingly, it is very closely related to Vermentino. The Pigato grapes have little specks or freckles on them, leading to it's name at 'pighe' in Ligurian dialect means 'freckles'. This differentiates it from its cousin Vermentino, and it tends to lead to a more aromatic and slightly less acidic wine. The resulting wine is pale yellow with a greenish hue.
Pigato is known to have minerality and fruit on the palate, as well as a slight bitterness on the finish. It also is rich in texture so will pair perfectly with a structured but creamy green vegetable pesto, such as broccoli pesto. The hint of bitterness on the finish will contrast nicely with a robust, or even slightly spicy, vegetable pesto.
bruna pigato majé
If you're looking for the perfect Ciliegiolo to try, we suggest Bruna Pigato Majé from the Riviera Ligurie di Ponente DOC region in Liguria. This Pigato is elegant with plentiful aromas, including floral, fruity and herbal notes. The wine gets its name from the steep terraces known as majé traditionally used in Liguria for growing grapes (and other produce).
vegetable pesto Pasta Recipes
Serves: 4
Cooks time: 40 minutes
Difficulty: Easy
Serves: 4
Cooks time: 40 minutes
Difficulty: Easy
Serves: 6
Cooks time: 25 minutes
Difficulty: Easy
Pasta delivered to your door
Fresh Pasta Recipe Boxes
From unbeatable classics like ragù alla bolognese to coastal delicacies and fresh takes on old favourites, we offer a range of heavenly pasta dishes on our weekly menu. All of our fresh pasta, sauces and garnishes are delivered across the UK and can be prepared at home in minutes.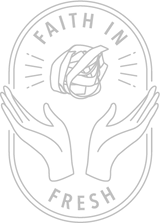 LOVE IT. UNASHAMEDLY TOP-END.
PRUE LEITH
C.B.E. & GBBO JUDGE