Find a different pairing
Pecorino
Pecorino is a native Italian grape that was revived in the 1990s. It is difficult to grow so was often overlooked in favour of more easily grown grape varietals. Today, it is most associated with the region of Abruzzo. However, it is also grown in Marche, Umbria, Liguria and Tuscany. It produces a straw-yellow, dry, aromatic white wine with bright acidity. The Pecorino grape has a high sugar content and is heavily influenced by the area, soil and climate in which it is grown.
regions:
Abruzzo, Marche, Umbria, Liguria, Tuscany
Pecorino has soft fruit, floral (specifically acacia and jasmine), herb and licorice, with distinctive minerality. The Pecorino grape has a high sugar content which leads to a higher alcohol wine. However, this is balanced out by bright acidity and complex minerality. This combination makes Pecorino age well, leading to a more complex, developed wine after some time aging. This wine will pair beautifully with leafy green pasta sauces, such as kale pesto or a cavolo nero sauce.
pehhcora pecorino terre di chiete igp
We recommend Pehhcora Pecorino Terre Di Chiete IGP from Orion Wines. This wine is made from 100% Pecorino grapes grown at higher elevation in Abruzzo. Orion Wines, led by Luca Pomaro and Alessandro Michelon, endeavors to produce wines that are characteristic of the region in which they are grown. This holds true for this Pecorino, as it is crisp with fruity notes and distinct minerality.
leafy green Pasta Recipes
Serves: 4
Cooks time: 1 hour
Difficulty: Medium
Serves: 4
Cooks time: 65 minutes from scratch
Difficulty: Medium
Serves: 6
Cooks time: 25 minutes
Difficulty: Easy
Pasta delivered to your door
Fresh Pasta Recipe Boxes
From unbeatable classics like ragù alla bolognese to coastal delicacies and fresh takes on old favourites, we offer a range of heavenly pasta dishes on our weekly menu. All of our fresh pasta, sauces and garnishes are delivered across the UK and can be prepared at home in minutes.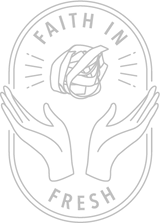 LOVE IT. UNASHAMEDLY TOP-END.
PRUE LEITH
C.B.E. & GBBO JUDGE