Find a different pairing
Nero D'avola
This Sicilian red wine is full-bodied and dry, and has seen a resurgence lately. It is now the most commonly planted red grape in Sicily, making it very important to the Sicilian wine industry. The name, which translates to "black of Avola", refers to the dark, almost black colour of the grape and the town of Avola on Sicily's southeastern coast. While Nero d'Avola was historically used as a blending grape in other red wines, since the early 2000's, it has become common to see it as its own varietal wine. Nero d'Avola wine tends to have high tannins and moderate acidity and be full-bodied.
Nero d'Avola is fruit forward with dark fruit (such as cherry and plum, licorice and tobacco notes. Strong tannins and bright acidity make it a perfect pairing for a flavourful and rich creamy tomato sauce. The tannins will be balanced by the creaminess of the sauce and the acidity will match the acidity in the sauce from the tomato.
corolla nero d'avola
We recommend Corolla Nero d'Avola from Sicily as it is a typical, yet affordable example of this wine. It is a fruit-forward wine with a deliciously silky texture. It has the characteristic black fruit notes, including black currant, plum, cherry, along with vanilla and tobacco.
creamy tomato Pasta Recipes
Serves: 4
Cooks time: 1 hour
Difficulty: Easy
Serves: 4
Cooks time: 50 minutes
Difficulty: Easy
Serves: 4
Cooks time: 75 minutes
Difficulty: Easy
Pasta delivered to your door
Fresh Pasta Recipe Boxes
From unbeatable classics like ragù alla bolognese to coastal delicacies and fresh takes on old favourites, we offer a range of heavenly pasta dishes on our weekly menu. All of our fresh pasta, sauces and garnishes are delivered across the UK and can be prepared at home in minutes.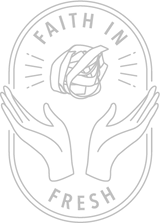 LOVE IT. UNASHAMEDLY TOP-END.
PRUE LEITH
C.B.E. & GBBO JUDGE