Find a different pairing
Lambrusco
Lambrusco hails from the northern Italian region of Emilia-Romagna. As a red sparkling wine, it does stand out from the other red wines coming from Italy. It is made with a family of very old grape varietals that are native to Italy. Lambrusco tends to be light but quite fruity, making it a pleasant wine to sip as well as enjoy with food. It does vary from pale red to a deep purple, depending on the grapes varietals used. In total, there are three main types of Lambrusco produced in Italy. Lambrusco di Sorbara is light and delicate with floral notes and a pink-rose hue. Lambrusco Grasparossa is the boldest Lambrusco with black currant and blueberry notes, moderate tannins and a creamy texture. Finally, Lambrusco Salamino is deep purple in colour, quite tannic, and has cherry and violet notes. It also tends to be sweet rather than dry, as the others are.
grape:
Maestri, Marani, Montericco, Salamino, and others
We recommend seeking out a Lambrusco Grasparossa to pair with your scamorza cheese pasta. The berry notes and light bubbles pairs well with a scamorza cheese pasta. Additionally, the bright acidity of Lambrusco will balance the creamy nature of a scamorza pasta sauce, making it a perfect pairing. Also, Lambrusco Grasparossa tends to have moderate but not overpowering tannins which will compliment any delicate flavours in your dish without overwhelming them. Interestingly, it is traditional to serve Lambrusco slightly chilled (between 8 to 12ºC) and we recommend you do just this.
nivola lambrusco
If you want to try a Lambrusco with your Scamorza cheese pasta, we recommend the Nivola Lambrusco. This is a Lambrusco Grasparossa coming from the Cleto Chiarli winery just outside Modena in Emilia-Romagna. Cleto Chiarli, founded in 1860, is one of the oldest wineries of the area and is committed to producing sparkling wines. The Nivola Lambrusco is crisp and fruity, with red fruit notes in particular. As is traditional, we recommend serving slightly chilled.
Serves: 4
Cooks time: 3
Difficulty: Medium
Serves: 8
Cooks time: 0
Difficulty: Easy
Serves: 4
Cooks time: 90 minutes
Difficulty: Medium
Pasta delivered to your door
Fresh Pasta Recipe Boxes
From unbeatable classics like ragù alla bolognese to coastal delicacies and fresh takes on old favourites, we offer a range of heavenly pasta dishes on our weekly menu. All of our fresh pasta, sauces and garnishes are delivered across the UK and can be prepared at home in minutes.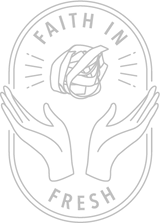 LOVE IT. UNASHAMEDLY TOP-END.
PRUE LEITH
C.B.E. & GBBO JUDGE