Find a different pairing
Greco di Tufo
Greco di Tufo is a dry white wine coming from Campania. Greco di Tufo is a clone of the grape Greco Bianco that was introduced to Campania in ancient Greek times. The best Greco di Tufo vineyards are located in volcanic soil in the Avellino province in central Campania. The volcanic soil lend a mineral complexity to the finished wine. It is usually enjoyed young and tends to have a slight creaminess to the texture.
Greco di Tufo is a refreshingly crisp white wine that will match the strong flavours of capers and acidity of tomatoes in your caper and tomato pasta sauce. Greco di Tufo tends to have notes of green apple, honey and toasted nuts with a distinct minerality on the finish. Greco di Tufo also tends to be quite aromatic. We recommend drinking young, within three years of production.
nativ greco di tufo docg
We recommend Nativ Greco di Tufo DOCG from Campania as it is a deliciously balanced example of Greco di Tufo. It is full-bodied with bright acidity and noticeable minerality on the palate. It will pair well with a caper and tomato pasta sauce. The aromatics are quite potent, with apricot, peach and citrus notes dominating on the nose.
capers and tomato Pasta Recipes
Serves: 4
Cooks time: 30 minutes
Difficulty: Easy
Serves: 4
Cooks time: 30 minutes
Difficulty: Easy
Serves: 30 minutes
Cooks time: Miscellaneous
Difficulty: Easy
Pasta delivered to your door
Fresh Pasta Recipe Boxes
From unbeatable classics like ragù alla bolognese to coastal delicacies and fresh takes on old favourites, we offer a range of heavenly pasta dishes on our weekly menu. All of our fresh pasta, sauces and garnishes are delivered across the UK and can be prepared at home in minutes.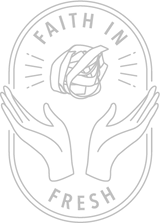 LOVE IT. UNASHAMEDLY TOP-END.
PRUE LEITH
C.B.E. & GBBO JUDGE