Find a different pairing
Frascati
This white blend coming from Lazio, the region containing Rome in central Italy, is made with Malvasia and Trebbiano grapes, along with other varietals. It is usually low alcohol and quite fragrant, making it a very pleasant and drinkable wine. The wine is named after the town of Frascati, located just southeast of the city of Rome. Archeological discoveries have found that grapes were grown for wine production in this area as far back as the 5th century BCE. The tradition is very much still alive with Frascati being one of the most well-known wines produced in the region of Lazio.
grape:
Malvasia di Candia, Malvasia del Lazio, Trebbiano, Grechetto, Bombino Bianco
Frascati is known to have a palate of citrus notes, most notably lemon paired with prominent minerality, including hints of flint. While Frascati is produced in both dry and sweet versions, we recommend finding a dry Frascati to pair with your pistachio pesto as it will really complement the savoury nature of pistachios.
vigneti villafranca frascati doc
Why not try the Vigneti Villafranca Frascati DOC with your next plate of pistachio pesto pasta? This Frascati produced in Lazio as is required by the DOC classification contains Malvasia di Candia, Malvasia di Lazio and Trebbiano Toscano grapes. It is straw yellow in colour and has a very pleasant fruity aroma with slight floral hints.
Serves: 4-6
Cooks time: 40 minutes
Difficulty: Easy
Serves: 4
Cooks time: Miscellaneous
Difficulty: Easy
Serves: 4
Cooks time: 25 minutes
Difficulty: Easy
Pasta delivered to your door
Fresh Pasta Recipe Boxes
From unbeatable classics like ragù alla bolognese to coastal delicacies and fresh takes on old favourites, we offer a range of heavenly pasta dishes on our weekly menu. All of our fresh pasta, sauces and garnishes are delivered across the UK and can be prepared at home in minutes.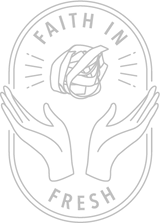 LOVE IT. UNASHAMEDLY TOP-END.
PRUE LEITH
C.B.E. & GBBO JUDGE