Find a different pairing
Ciliegiolo
Ciliegiolo is a red grape and wine that is produced primarily in the regions of Tuscany and Umbria, although it is also produced in limited quantities in Liguria. Ciliegiolo is named after ciliegia, the Italian word for cherry, as the wine is similar in aroma and colour. Ciliegiolo has seen a renaissance in popularity in the 21st century, although it is still difficult to grow as it is prone to mildew. Umbrian Ciliegiolo wines tend to be lighter and more simple whereas Tuscan Ciliegiolo wines are bolder and more complex. Interestingly, Ciliegiolo is closely related to the Sangiovese grape, its neighbour in Tuscany.
regions:
Tuscany, Umbria, Liguria
Ciliegiolo is a light to medium bodied red wine with soft tannins and tempered acidity. It has red fruit notes, especially cherry - as the name suggests. It will pair well with a walnut pesto pasta dish without overpowering the more subtle flavours of walnut pesto. We advise drinking Ciliegiolo young as it generally doesn't age very well.
montauto silio ciliegiolo
If you're looking for the perfect Ciliegiolo to try, we suggest Montauto Silio Ciliegiolo from Maremma in Tuscany. This Ciliegiolo is medium bodied with moderate acidity and noticeable but not overpowering tannins. It has the classic cherry notes on palate along with hints of violet and tobacco.
Serves: 4
Cooks time: 40 minutes
Difficulty: Easy
Serves: 4
Cooks time: 30 minutes
Difficulty: Easy
Serves: 4
Cooks time: 25 minutes
Difficulty: Easy
Pasta delivered to your door
Fresh Pasta Recipe Boxes
From unbeatable classics like ragù alla bolognese to coastal delicacies and fresh takes on old favourites, we offer a range of heavenly pasta dishes on our weekly menu. All of our fresh pasta, sauces and garnishes are delivered across the UK and can be prepared at home in minutes.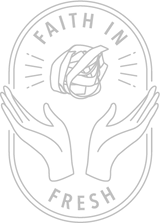 LOVE IT. UNASHAMEDLY TOP-END.
PRUE LEITH
C.B.E. & GBBO JUDGE