Find a different pairing
Chianti Classico
Chianti Classico is a dry, medium-full bodied red blend made primarily with the Sangiovese grape. It is produced in Tuscany - the Chianti Classico DOC zone is in central Tuscany between Florence and Siena. Chianti Classico must include at least 80% wine from Sangiovese grapes. The remaining 20% can be a mix of other varietals, including Colorino, Canaiolo Nero, Cabernet Sauvignon or Merlot.
grape:
Sangiovese, Colorino, Canaiolo Nero, Cabernet Sauvignon, Merlot
As Chianti Classico has medium-high acidity and high tannins, it requires bold and flavourful foods to pair with it. Boar and pork dishes are ideal. Additionally, the red fruits notes, which usually include cherry and plum, along with the flavours of dried herbs, leather, clay and smoke found in many Chianti Classico wines will complement the boar and pork flavours in your dish.
lornano chianti classico riserva le bandite 2015
We recommend the Lornano Chianti Classico Riserva Le Bandite 2015. This Chianti Classico has the Riserva status, meaning it has been aged for a longer period of time in barrel. It is aged in Fresh oak which impart a lovely depth to the wine as well as notes of roasted coffee and a slight smokiness. This wine will not disappoint as it is a great example of a delicious Chianti Classico made to be enjoyed with a flavourful meal.
pork and wild boar Pasta Recipes
Serves: 4
Cooks time: 5 hours
Difficulty: Medium
Serves: 6
Cooks time: 4-5 hours
Difficulty: Medium
Serves: 2
Cooks time: 20 minutes
Difficulty: Easy
Pasta delivered to your door
Fresh Pasta Recipe Boxes
From unbeatable classics like ragù alla bolognese to coastal delicacies and fresh takes on old favourites, we offer a range of heavenly pasta dishes on our weekly menu. All of our fresh pasta, sauces and garnishes are delivered across the UK and can be prepared at home in minutes.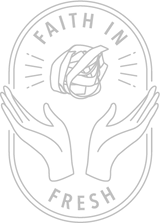 LOVE IT. UNASHAMEDLY TOP-END.
PRUE LEITH
C.B.E. & GBBO JUDGE