Find a different pairing
Cannonau
Cannonau, a dry, full-bodied red, is one of Sardinia's most well-known wines, accounting for around a fifth of Sardinia's wine production. Elsewhere, it is known as Grenache. While there is much speculation, Cannonau may be native to Sardinia and have spread to France and beyond from there. While it can be aged, it is also delicious when enjoyed young.
It is known to have red berry (raspberry and strawberry), plum, and tobacco notes along with hints of chocolate and coffee from time spent in oak. Cannonau has mild acidity and a deep colour. It will pair well with lamb's pastoral and grassy flavour. A lamb ragù would work particularly well with Cannonau. Additionally, as lamb dishes are very common in Sardinia, this is a natural pairing where the local wine complements the local food.
2018 isola's cannonau di sardegna
If you're seeking a Cannonau to try, look no further than the 2018 Isola's Cannonau di Sardegna. The grapes sourced for this wine are grown in the northeastern side of Sardinia, in a region called Gallura. The Cantina del Vermentino-Monti winery produces this dry red wine, which has moderate tannins and acidity as is typical of a Cannonau. It will pair beautifully with any lamb pasta dish.
Serves: 6
Cooks time: 1-2 hours
Difficulty: medium
Serves: 6
Cooks time: 1-2 hours
Difficulty: Medium
Serves: 4
Cooks time: 2 hours
Difficulty: Medium
Pasta delivered to your door
Fresh Pasta Recipe Boxes
From unbeatable classics like ragù alla bolognese to coastal delicacies and fresh takes on old favourites, we offer a range of heavenly pasta dishes on our weekly menu. All of our fresh pasta, sauces and garnishes are delivered across the UK and can be prepared at home in minutes.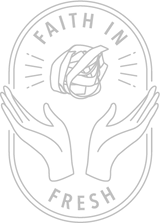 LOVE IT. UNASHAMEDLY TOP-END.
PRUE LEITH
C.B.E. & GBBO JUDGE