Find a different pairing
Barolo
Barolo, coming from Piedmont, is a full-bodied, dry red wine that is characteristically pale garnet in colour. Barolo is made with the Nebbiolo grape, as is its Piedmont neighbour Barbaresco. Barolo is known to be quite tannic and have high acidity. Barolo also tends to have deceptively light aromas, such as floral aromas. Don't let this mislead you as Barolo is quite a bold wine, with a flavour profile of red fruits (red cherry and raspberry), rose, tar, cocoa, and spices (in particular, licorice and allspice).
Barolo is paired best with rich, yet subtle foods. This is due to the tannin structure of Barolo which will be balanced out by decadent and fatty foods. Therefore, we recommend pairing with egg pasta dishes, specifically Carbonara. The flavour combinations of egg-based pasta dishes are pretty simple but quite rich due to the presence of egg yolks and cheese. The tannins in Barolo will balance out with these elements of the dish perfectly, creating a winning pairing.
demarie barolo docg 2015
While there are many Barolo wines available at many different price points, we recommend Demarie Barolo DOCG 2015 for a more affordable option. The grapes for this wine comes from La Morra, a comune in Piedmont. This Barolo has an incredible aroma of wild roses, liquorice, cinnamon and dark chocolate and has an wonderfully complex palate with a long finish. It will pair well with Carbonara or another egg pasta dish.
Serves: 4
Cooks time: 10 minutes
Difficulty: Easy
Serves: 4
Cooks time: 10 minutes
Difficulty: Easy
Serves: 4
Cooks time: 10 minutes
Difficulty: Easy
Pasta delivered to your door
Fresh Pasta Recipe Boxes
From unbeatable classics like ragù alla bolognese to coastal delicacies and fresh takes on old favourites, we offer a range of heavenly pasta dishes on our weekly menu. All of our fresh pasta, sauces and garnishes are delivered across the UK and can be prepared at home in minutes.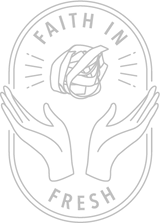 LOVE IT. UNASHAMEDLY TOP-END.
PRUE LEITH
C.B.E. & GBBO JUDGE