Find a different pairing
Barbera D'alba
Barbera d'Alba is an important DOC wine produced in the region of Piedmont in northwestern Italy. The region covers the area of Alba as well as the surrounding hills of Langhe. The limestone, chalky and clay soils in this region are very favorable to the production of Barbera. Barbera d'Alba must be made with at least 85% Barbera grapes. The other 15% can be made up of Nebbiolo, another commonly grown grape in the Piedmont region.
Barbera d'Alba wine tends to have mild tannins with high acidity. Black cherry, berry (strawberry and blackberry), violet, lavender, vanilla and nutmeg notes are all commonly found in Barbera d'Alba. Its complexity in flavour makes it a truly celebrated wine. We recommend pairing with a tomato and meat pasta sauce, such as all'Amatriciana, as they will pair well together.
pio cesare barbera d'alba doc
If you want to give Barbera d'Alba a try with your next plate of tomato and meaty pasta, we recommend Pio Cesare Barbera d'Alba DOC. This Barbera d'Alba is make with 100% Barbera grapes, which are sourced from family-owned vineyards in Serralunga d'Alba, Sinio, Diano d'Alba, Treiso and Monforte d'Alba. The producer, Pio Cesare, is named after the founder Cesare Pio who founded the company in 1881.
meat and tomato Pasta Recipes
Serves: 2
Cooks time: 30 minutes
Difficulty: Easy
Serves: 4
Cooks time: 50 minutes
Difficulty: Easy
Serves: 4
Cooks time: 1 hour 40 minutes
Difficulty: Medium
Pasta delivered to your door
Fresh Pasta Recipe Boxes
From unbeatable classics like ragù alla bolognese to coastal delicacies and fresh takes on old favourites, we offer a range of heavenly pasta dishes on our weekly menu. All of our fresh pasta, sauces and garnishes are delivered across the UK and can be prepared at home in minutes.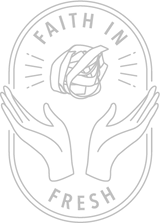 LOVE IT. UNASHAMEDLY TOP-END.
PRUE LEITH
C.B.E. & GBBO JUDGE