Find a different pairing
Barbaresco
This medium to full-bodied red produced in Piedmont with the Nebbiolo grape. It is known to be a bit more approachable than its neighbour Barolo, also made with Nebbiolo, as it is slightly less tannic and not quite as bold. The Barbaresco (and Barolo) regions are on the Liguria side of Piedmont, located south of Torino. Barbaresco is less tannic than its neighbor because the region in which the grapes are grown has limestone-based soils, leading to a different tannic level in the wines produced.
Barbaresco will pair well with duck dishes, in particular duck ragù paired with long strands of pappardelle or other egg pasta. The medium tannins and bright acidity will match with the richness of fresh egg pasta as well as a hearty duck ragù. Barbaresco traditionally has strong red fruit flavours, including cherry and raspberry, which will complement the flavour of duck.
barbaresco docg by produttori del barbaresco
The Barbaresco DOCG by Produttori del Barbaresco is a great one to try. This DOCG Barbaresco is well-balanced. When enjoying, be sure to open early - around two hours before serving - and decant. This will allow the wine to breathe a bit before you enjoy, leading to more open aromas and flavours. In addition to the traditional red fruit flavours, you'll also taste earthy notes as well as tobacco and vanilla.
Serves: 4
Cooks time: 1-2 hours
Difficulty: Easy
Serves: 4
Cooks time: 2 hours
Difficulty: Medium
Serves: 4-6
Cooks time: 2 hours
Difficulty: Easy
Pasta delivered to your door
Fresh Pasta Recipe Boxes
From unbeatable classics like ragù alla bolognese to coastal delicacies and fresh takes on old favourites, we offer a range of heavenly pasta dishes on our weekly menu. All of our fresh pasta, sauces and garnishes are delivered across the UK and can be prepared at home in minutes.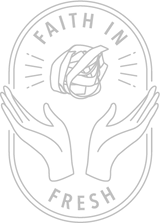 LOVE IT. UNASHAMEDLY TOP-END.
PRUE LEITH
C.B.E. & GBBO JUDGE